Dr. John Stowe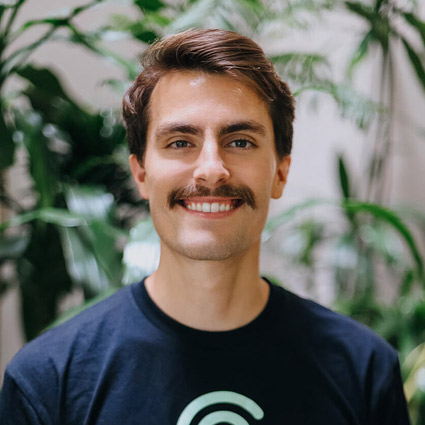 Dr. John has lived in California his entire life and is a native of San Diego. He really enjoys working with families at Clear Chiropractic, partly because his family played a major role in his decision to become a chiropractor.
Surviving a Health Crisis
Dr. John dealt with health challenges for much of his life, including severe anxiety. Always active in sports, his health declined sharply in high school. He experienced daily headaches, bad acne, and severe fatigue. His whole body felt off, and he didn't know why.
After trying several avenues of care without success, it was recommended he try a chiropractor. Out of desperation, his parents agreed to take him to one.
Within weeks after the adjustments, Dr. John felt like a different person! His anxiety completely dissipated; the headaches and fatigue were gone. The chiropractor also recommended dietary changes, which made a big difference.
Dr. John had been introduced to a completely different lifestyle, totally foreign to him, but he knew it was something special. Not only that, he was convinced he wasn't just supposed to follow this lifestyle, he was meant to show others how they could benefit as well.
At that moment, he knew he was going to become a chiropractor.
Learning About Chiropractic
When Dr. John finished high school, he enrolled in the University of California at Santa Cruz, majoring in Biology. After completing his undergraduate degree, he immediately enrolled in Life West Chiropractic College in Hayward, CA, earning his Doctor of Chiropractic.
Dr. John loves working with patients using a variety of techniques, including Diversified, Thompson Drop, Activator, and the Webster Technique for moms-to-be. He also has an ability to relate well to kids of all ages.
EXPLORE OUR CHIROPRACTIC
Outside the Practice
Dr. John is passionate about life in general! He enjoys the outdoors and going to the beach, traveling, trying cool new foods, and finding a balance between living a healthy lifestyle and getting out.
Get Started Today!
Chiropractic changed Dr. John's life; let's see what it can do for you. Contact us to book an appointment today!
Contact our team today to schedule your first appointment!

Dr. John Stowe | (619) 734-9327