Dr. Joe Zingone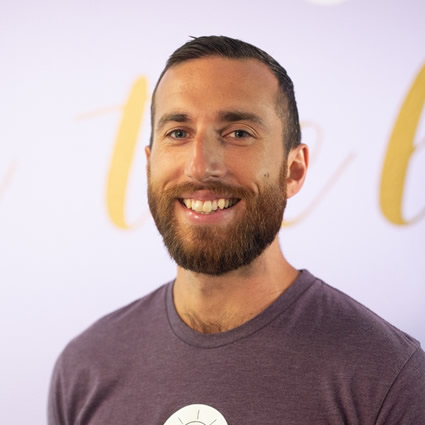 As a child, Dr. Joe's mother and father both went to the chiropractor for migraines and sciatica. Pleased with their results, Dr. Joe's mother told the chiropractor about Baby Joe, who was having recurring ear infections. The chiropractor asked if the baby had ever been checked by a chiropractor. Skeptical, his mom wondered, "Why would a kid go to a chiropractor? He doesn't have a bad back."
The chiropractor explained that if the top bone of the neck was out of alignment, it can impact the way the ear functions. Sure enough, after getting under care, Dr. Joe's ear infections were a thing of the past. That was when the lightbulb went off for his parents-chiropractic was a part of a health routine, not for crisis care. Since that time, their whole family saw a chiropractor.
I wanted to be able to give back that gift that was given to me. That's why I became a chiropractor.
A Chiropractic Education-and so Much More
Dr. Joe attended Life Chiropractic College West. While a student, he went on several service trips to places like El Salvador and Mexico City. The students and doctors would set up their tables and serve people in the community, some so remote that they were without running water. It taught Dr. Joe about service, the power of chiropractic and what a loving touch combined with excellent clinical skills can do for a person.
"It opened up my eyes to chiropractic being about more than making people feel better. It's about connecting to themselves, to their purpose, to feeling good and reaching their full potential."
Creating Positive Change in Our Community and Outward
After graduating with honors, Dr. Joe began practicing. Over the years, he has done a great deal of additional training in pediatrics and pregnancy. He is a member of the International Chiropractic Pediatric Association and is certified in the Webster Technique.
Dr. Joe looks at chiropractic care as having a ripple effect, with positive changes moving outward into all the lives the well-adjusted person comes into contact with. It's his goal to continue creating those ripples, taking care of people so they can be the best version of themselves and pass on that goodness to others.
EXPLORE OUR CHIROPRACTIC
Enjoying Life in Chula Vista
If he's not with patients, Dr. Joe is probably with Dr. Eva and their two rescue dogs, Kumba and Myles. He has three older sisters, the eldest of which is a chiropractor who married a fellow chiropractor, making them a true chiropractic family! Dr. Joe's mom has worked as a nurse in the neonatal intensive care unit for more than 40 years, which is what sparked Dr. Joe's interest in helping babies and kids through chiropractic.
In his spare time, Dr. Joe likes to swim, listen to music and spend time outdoors.
Learn more without any cost or obligation. Contact our team now to schedule your consultation!

Dr. Joe Zingone | (619) 734-9327