Postpartum Care at Clear Chiropractic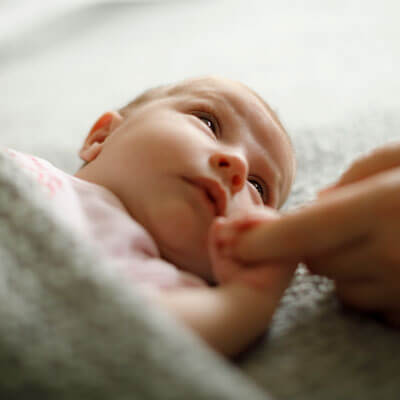 Birth is one of the most intense physical and emotional experiences we go through in life. You want to be sure that you recover as quickly as possible to return to being your best version.
The Mental and Physical Aspects of the Postpartum Period
When you're pregnant, there are resources that abound about pregnancy and preparing for birth. You're treated like a queen by the people around you, as you deserve! But you may feel a little lonely after birth, wondering, "Where did everyone go?" You're having sleepless nights. Constantly looking down at your baby is giving you aches and pains. There's a level of stress you never knew was possible. There's tension in your neck and back, and you've got headaches that never disappear.
On top of it, there's mental stress. You feel anxious because you're unsure if you're doing your best as a mom or partner. It's common to feel depressed, have anxiety, or need more support than you're getting. This is the "fourth trimester" of pregnancy, and you deserve just as much love and support as you did during your pregnancy.
Helping Moms Overcome Breastfeeding Challenges
Moms who don't find breastfeeding a cinch know this: you are not alone! If your baby isn't latching like they should, if it's causing you pain, if they are gassy or uncomfortable, or favoring one side over the other, we are here to assist you. We can troubleshoot breastfeeding with you.
A baby needs a fully functioning spine and nervous system in order to breastfeed effectively. A traumatic birthing process is a common cause of disturbance to the delicate structures of the head and neck, which may interfere with the function of the nerves controlling the tongue, mouth, and jaw. We assess your child's latch to ensure they are able to feed efficiently and without pain for mom. Very often, reflux and digestive issues associated with poor feeding can also be helped through gentle chiropractic adjustments.
Our Doctors Are Certified Lactation Consultants
As parents of young Rocco, Dr. Eva and Dr. Joe experienced some breastfeeding difficulties as their little boy had some challenges with tongue tie and lip tie. "We had a lot of difficulty with the latch at the beginning and relied on support from experienced colleagues and the help from a lactation consultant," said Dr. Eva.
Through that experience, Dr. Eva and Dr. Joe decided to pursue the International Board Certified Lactation Consultant (IBCLC) certification, considered the highest level of lactation accreditation possible. The doctors chose to get the certification to support moms and babies with breastfeeding. "We know how hard it is; it's something that people expect is going to come naturally because it is natural, but so many families struggle" said Dr. Eva.
Breastfeeding is a new skill for Mom and for Baby. The good news is that chiropractic can help with breastfeeding challenges. With Dr. Eva and Dr. Joe's expertise and support, you don't have to go it alone.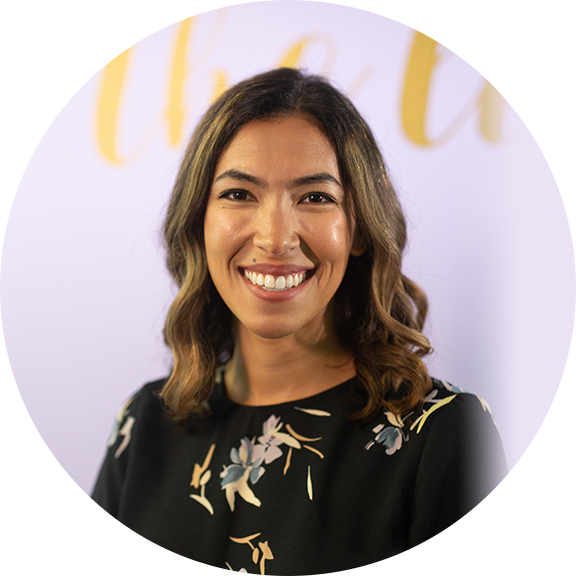 Schedule a Lactation Consultation With Dr. Eva
As a value-add for moms and babies who are under our care, Dr. Eva offers lactation support on an ongoing basis. Breastfeeding support is also available for new patients – for those experiencing difficulties with latch, Dr. Eva can provide an in-person breastfeeding assessment for Mom and Baby as part of their initial assessment in our office.
She will be looking for some chiropractic findings that may influence the nervous system's ability to do everything it needs for breastfeeding to happen comfortably and efficiently.
We also now have a breastfeeding support group that meets at the practice on the first Wednesday of each month at noon. It's for moms at all different stages of the breastfeeding journey. It's also for mothers who are not currently breastfeeding but simply want to connect with other moms!
The birthing process is tough on a mother's body. Though you wish you could exist in a bubble with your newborn, unfortunately, it's impossible to do so long-term. Real life will eventually intervene in the form of your other children, returning to work, or daily activities that need to be completed.
There are still tremendous demands on the body after you've welcomed your baby. These include breastfeeding and holding your baby, often in the same position for extended periods. If you can't find your rhythm as a new parent, know that we can help you get there.
How quickly after birth should I come in for an adjustment?
As soon as you are ready, we are here for you. You can come by on the way home from the hospital or after you've settled back in at home with your baby. Many moms say that the first adjustment they get after birth is the best one they've had in their life!
Don't think twice about what you might look like. You don't need to do your hair or even have showered lately to see us. Come as you are, because you're doing exactly what you need to be doing during this important stage of your life!

Can I still be adjusted if I've had a C-section?

If you have had a C-section and don't want to lie on your stomach, there are many ways to adjust you. We will modify what we do to make sure you're comfortable. We can even adjust you while you're sitting or standing.

How often will you want to see me during the postpartum period?

The frequency of your visits depends on how your labor and delivery were and how you're feeling. Our main goal is to make sure you have the support you need for your particular situation. You'll get precisely the care you need-no less, and no more.

When should I bring my baby in for a checkup?

Just like your first adjustment after birth, you can come in for Baby's whenever you're ready. There is no age limit. We can see babies who are just hours or days old.

Is it safe to be adjusted after I've given birth?

The first adjustment a mom receives after having a baby is typically the one they say is the best of their life! Welcoming a child is demanding physically, mentally and emotionally. Our adjustment helps you clear all that stress out.

Experience the Positive 4th Trimester You Deserve
We're here to support you and your little one! Contact Clear Chiropractic today to schedule your first appointment with us!
CONTACT US

Postpartum Care in Eastlake, Chula Vista CA | (619) 734-9327