Postpartum Care at Clear Chiropractic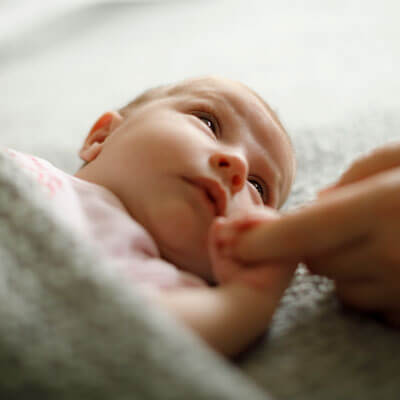 Birth is one of the most intense physical and emotional experiences we go through in life. You want to be sure that you recover as quickly as possible to get back to being the best version of you. At Clear Chiropractic, we provide the postpartum care and attention you need.
The Mental and Physical Aspects of the Postpartum Period
When you're pregnant, there are resources that abound about pregnancy and preparing for birth. You're treated like a queen by the people around you, as you deserve! But you may feel a little lonely after birth, wondering, "Where did everyone go?" You're having sleepless nights. Constant looking down at your baby is giving you aches and pains. There's a level of stress you never knew was possible. There's tension in your neck and back and you've got headaches that never go away.
On top of it, there's mental stress. You feel anxious because you're not sure if you're doing your best as a mom or partner. It's common to feel depressed, have anxiety or to need more support than you're getting. This is the "fourth trimester" of pregnancy, and you deserve just as much love and support as you did during your pregnancy.
Moms who don't find breastfeeding a cinch, know this: you are not alone! If your baby isn't latching like they should or favor one side over the other, we are here to assist you. We can troubleshoot breastfeeding with you. If you need a lactation consultant, we'll be happy to refer you to one we work with.
If the problem is in your baby's neck, it is likely due to the traumatic birthing process. We can check your baby to make sure there is no reason they can't feed on one side. If they're having reflux or digestion issues, these can also be addressed through a gentle adjustment.
The birthing process is tough on a mother's body. Though you wish you could exist in a bubble with your newborn, unfortunately, it's not possible to do so long-term. Real life will eventually intervene in the form of your other children, returning to work or daily activities that need to be completed.
There are still tremendous demands on the body after you've welcomed your baby. These include breastfeeding and holding your baby, often in the same position for extended periods. If you can't find your rhythm as a new parent, know that we can help you get there.
How quickly after birth should I come in for an adjustment?
As soon as you are ready, we are here for you. You can come by on the way home from the hospital or after you've settled back in at home with your baby. Many moms say that the first adjustment they get after birth is the best one they've had in their life!
Don't think twice about what you might look like. You don't need to do your hair or even have showered lately to see us. Come as you are, because you're doing exactly what you need to be doing during this important stage of your life!

Can I still be adjusted if I've had a C-section?

If you have had a C-section and don't want to lie on your stomach, there are many ways to adjust you. We will modify what we do to make sure you're comfortable. We can even adjust you while you're sitting or standing.

How often will you want to see me during the postpartum period?

The frequency of your visits depends on how your labor and delivery were and how you're feeling. Our main goal is to make sure you have the support you need for your particular situation. You'll get precisely the care you need-no less, and no more.

When should I bring my baby in for a checkup?

Just like your first adjustment after birth, you can come in for Baby's whenever you're ready. There is no age limit. We can see babies who are just hours or days old.

Is it safe to be adjusted after I've given birth?

The first adjustment a mom receives after having a baby is typically the one they say is the best of their life! Welcoming a child is demanding physically, mentally and emotionally. Our adjustment helps you clear all that stress out.

Call Now
Contact Clear Chiropractic today to schedule your first appointment with us!
CONTACT US

Postpartum Care in Eastlake, Chula Vista CA | (619) 734-9327