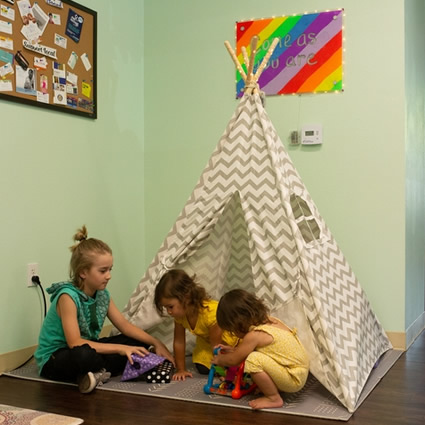 Clear Chiropractic Reviews
What Our Chula Vista Patients Say
At Clear Chiropractic we love when patients share with us their feedback and comments after chiropractic care. Please read our patient testimonials below to see what other people have achieved through their tailored treatment plans with us.
Share your stories too! Click here to send us your feedback so that we can help to spread the word about the benefits of natural Clear Chiropractic care.
For more information, or to schedule an appointment contact us today.


Haven of Healing For My Son!
I'm so amazed with the improvements I've noticed to my son in just 3 weeks.Indeed Clear Chiropractic is a missing link of the puzzle and connecting the dots to make light bulb work.It's a haven of healing. My son loves coming to this place. He comments every visit to me, this is fun mommy with a happy face. Forever thankful to the team, so professional, make every visit comfortable. Can't thank you enough for putting more meaningful life to our son and bringing that connection to him with phenomenal work that Dr Joe and Dr Eva provides. Highly recommended!
– Angie M.
Dr. Joe and Dr. Eva are Amazing
I was in extreme discomfort, taking medication almost daily. I had constant migraines, pain in my neck, right arm, and lower back from work. I've been seeing Dr. Eva and Dr. Joe since summer my pain is gone and my migrains nearly diminished. I get weekly adjustments and even though my pain and discomfort have been resolved I will continue to schedule my weekly appointments.
Dr. Eva and Dr. Joe have such a gentle yet effective approach, they have truly mastered their craft. Not only are they great at what they do, they truly care and have compassion for their patients. I feel so confident in their abilities I've even started taking my son to get weekly adjustments. My son has ADHD and my husband and I have been looking for alternative ways to help my son with some of the symptoms that come along with his diagnosis.
I truly believe with time and consistency chiropractic services will help him. I asked my son the other day how does he feel after getting his adjustment, his answers to me "I feel calm and less fidgety". That's a WIN in my book!!! My son truly loves his weekly visits with Dr. Eva and Dr. Joe.
– Valeria M.
This is truly family chiropractic.
I can not say enough about Dr. Joe and Dr. Eva! My husband, who's a below the knee amputee and elite athlete has had a 90% improvement. My husband takes his service dog to every appointment. While we haven't gotten our dog adjust just yet, I'm quite positive Dr. Joe would do it if asked. I myself have been treated by and worked with a number of chiropractors. I'm a massage therapist so I'm pretty discerning when I choose who to receive treatment from as well as refer too.
I'm HIGHLY impressed by both Dr. Eva and Dr. Joe's approach to the body. They are both knowledgable, present, and most important intuitive. I don't like certain postal adjustments due to past injuries. They don't even do the adjustments that I don't like to receive because they find them forceful and invasive. WIN!
Most importantly though, my daughter is DEATHLY afraid of doctors, of any modality. Both Dr. Joe and Dr. Eva have consciously taken the time to meet her where's she's at. They let her play all over the treatment room, have a toy activator she can use on the stuffed animals and have created the space for my daughter to be comfortable in the space. My daughter hit her head and I knew she'd need some work after the injury.
Dr. Joe had created enough of a report with her that he was able to hold her, "give a hug" while assessing where on her little spine needed attention. It was amazing to watch him navigate and meet my daughter while assessing her. She never knew . And today! Dad just sent me a picture of her getting her first adjustment. It's been a long time coming but true to their philosophy, they met my daughter where she was at, didn't force anythung which allowed her to receive a treatment when she and her body were ready.
– Brooke S.
Worth Every Dollar and Minute
Be prepared for your life to change after knowing Dr. Eva and Dr. Joe. They have been the help I urgently needed to feel better, so full of knowledge and super invested in doing their best getting to know me and my body and showing results. My back was in incredible pain that sometimes it hurt to breathe and I was having a hard time being an athlete and running without pain. Consistently going to Clear Chiropractic has really helped healing mind and body for me and is worth every dollar and every minute.
– Lili A.
Real Benefits of Chiropractic
I never knew the real benefits of chiropractic adjustments until I went in for my initial exam with Dr Eva and Dr Joe. I went in a little nervous and didn't know what to expect, but they made it such a great experience from start to finish and answered all my questions. I am currently finishing my 2nd month with our customized plan for what my body needs and let me tell you how amazing it has been! My posture has improved so much and my random headaches are gone. I used to feel a lot of back pains from the back of my neck down to my tail bone and that hasn't been an issue since even with my rigorous daily physical activities. I greatly recommend them to my family and friends. Thank you Dr. Eva and Dr Joe!
– Kathleen V.
I recommend them to everyone!
My visits with Dr. Joe and Dr. Eva are the highlights of my week. I know going in that if there is something off in my health, my adjustment will get things right again. This winter, I suffered from sinus infections and having my adjustments help me recover so much quicker. Ive been sleeping better and my posture has improved tremendously. The office is easy to get to, parking is a breeze and the staff are kind and professional. Dr. joe and Dr. Eva explain the care and treatment you will receive. They are both so kind and gentle.
– Catherine V.

Clear Chiropractic Reviews | (619) 734-9327