Dr. Eva Zingone
I love everything about being a chiropractor. Knowing I'm doing what I was meant to do. Working with kids and families. Using my hands. Making connections with people. Hearing about the profound changes in their life that all started with chiropractic is so rewarding.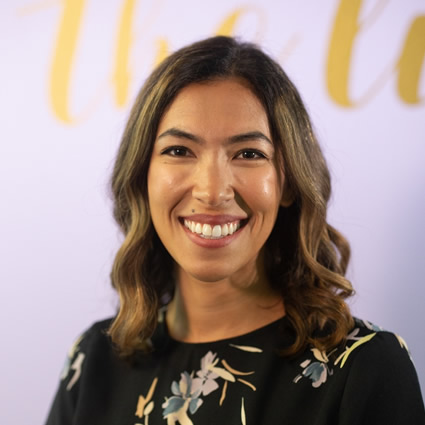 Growing up, Dr. Eva's best friend had parents who were chiropractors. She saw their family as super healthy. The kids were never sick. Her friend always had strange, healthy snacks. They never took painkillers. It was a while, however, before Dr. Eva realized her true path was chiropractic.
Finding Her Way to Chiropractic
In Dr. Eva's undergraduate years, she got into environmental studies planning to become an environmental lawyer. Working for a nonprofit in the field made her realize this path – spending more time with paperwork than with people- just wasn't for her.
It was time to choose a new career. But what? Meanwhile, Dr. Eva had a first encounter with chiropractic while in college. After receiving care, she didn't get the sicknesses that would always find their way into her system a couple of times per year. She was getting more into yoga and felt connected to her body.
That childhood friend, now in chiropractic school, made Dr. Eva think: could chiropractic be the right choice for her? After a visit to chiropractic school, she made a decision and has never looked back.
Studies in Natural Health, Pregnancy and Pediatrics
During Dr. Eva's years earning a Doctor of Chiropractic (with honors!), she had the opportunity to take care of one of her sisters during pregnancy, including being her doula. When her niece was born, she got to adjust that perfect, beautiful baby. To focus on pediatrics and pregnancy, she has taken classes with the International Chiropractic Pediatric Association, including a certification in the Webster Technique.
Dr. Eva's time during college included service trips to Haiti, the Dominican Republic and India, which impacted her greatly. One man in India came to get adjusted in a wheelchair. Dr. Eva made a gentle adjustment to the man's upper neck using an instrument. The next day, he walked in-no wheelchair necessary. It's goosebump moments like these that keep Dr. Eva passionate and wanting to get everyone under care. "I want to make the world a better place."
EXPLORE OUR CHIROPRACTIC
Outside of the Office
Dr. Eva grew up with an allopathic model of medicine. Over the years, she has learned to trust in her body and take control of her health. She loves showing other people how chiropractic can bring out their body's natural healing abilities. Her hobbies include yoga, being out in the sunshine, reading good books, listening to music and eating tasty food.
Contact our team today to schedule your first appointment!

Dr. Eva Zingone | (619) 734-9327