Give the Gift of Better Health This Season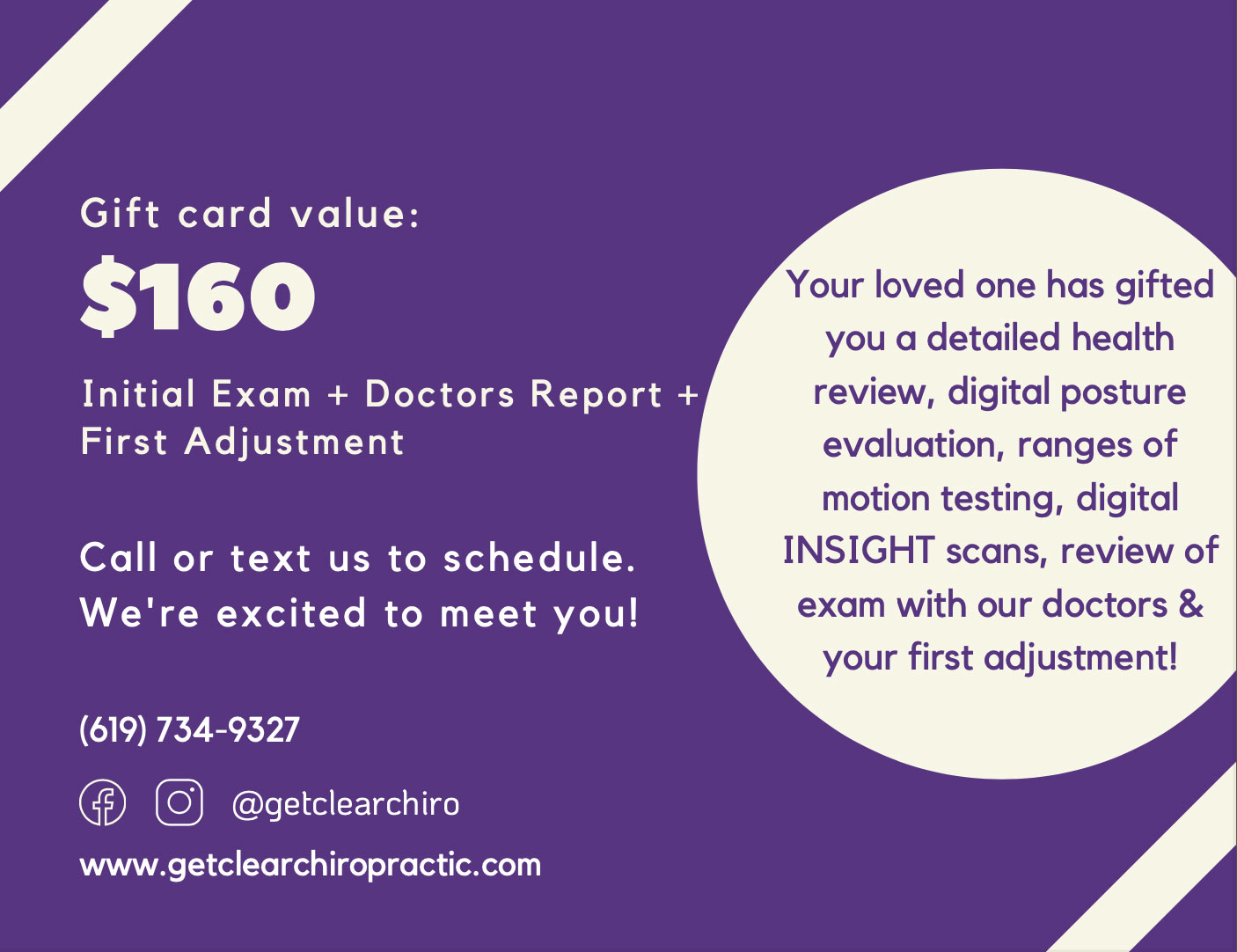 With the holidays rapidly approaching and coronavirus concerns causing many to avoid the mall, you can give a fantastic gift from the comfort and safety of your home. We are offering the Gift of Health certificates. These are just $47 each but are valued at $160!
Your loved one will get the following:
A detailed health review
Digital postural evaluation
Range of motion testing
Digital INSiGHT™scans
Review of the exam with our doctors
First Adjustment
Each certificate has a one-year expiration date.
The Benefits of Our Natural Care
At Clear Chiropractic, we are passionate about spreading the message about the positive impact chiropractic care can have on people of all ages. If you're a current patient you've likely experienced some of the many benefits of chiropractic care. These may include pain relief, improved mood, better sleep, sports injury recovery and more.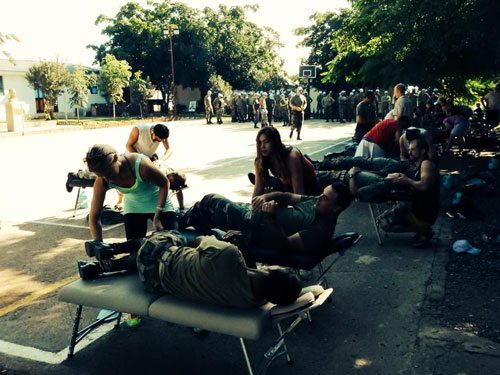 Your Purchase Benefits Clear Communities
In addition to giving the gift of health through your purchase, you're also helping our charity, Clear Communities.
The mission of Clear Communities 501 (C) (3) is to expand access to natural health resources and chiropractic care for low-income populations and those who serve our community including first responders, active military,veterans, teachers, and their families. Our work is done both locally and abroad.
Giving a Gift Is Easy
To purchase a gift certificate, fill out the form on this page and we will email you the certificate. It's that easy!
Thank you, in advance, for providing your friends and family with the priceless gift of health.